Life in the UK – the British way of Life: A guide to help newcomers to the United Kingdom by explaining things that may be different or new to them as they settle in the UK. Culture, customs, religion, travelling and public transport, health, hygiene and the NHS, making a living and benefits are among the topics covered.
 Try our Life in the UK Guide demo here.
You will need a code to login to use the demo, please use the contact form to request your code.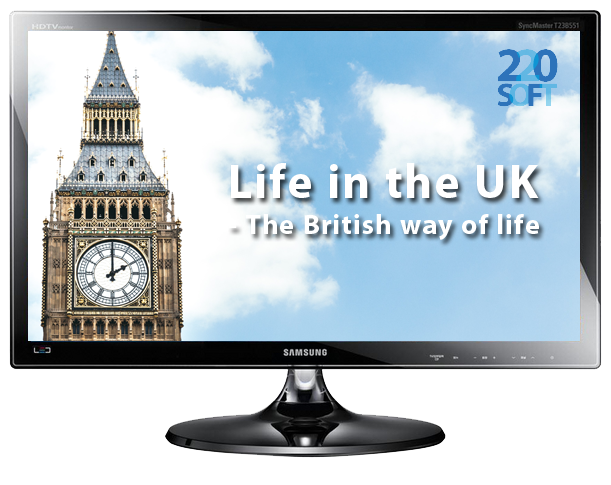 Life in the UK – features at a glance
Support for all newcomers to the UK
Information about local housing and religion
Travelling: your own and public transport
Staying safe and legal
Health, hygiene and the NHS
Making a living and benefits
Life in the UK – Guide overview and content
Life in the UK (The British way of Life) – Overview
This guide gives you essential information to make it easier to prepare for your new home, to integrate and to succeed with British life. It covers, amongst many other topics, content promoting British values such as the acceptance of all nationalities, religious faiths and the UK's non-discriminatory philosophy and law.
Some of the most important topics covered are the NHS, emergency services, finding a job, pre-school for children, further adult education, the communication network and even eligibility to vote. The guide does not leave anyone to find out information for themself and there are many links to the Government, NHS and other useful websites, and a linked glossary helps with the understanding of new words and phrases.
As well as preparing you for life in the UK, it is an ideal source of information once you arrive.
Life in the UK – The British way of Life - Content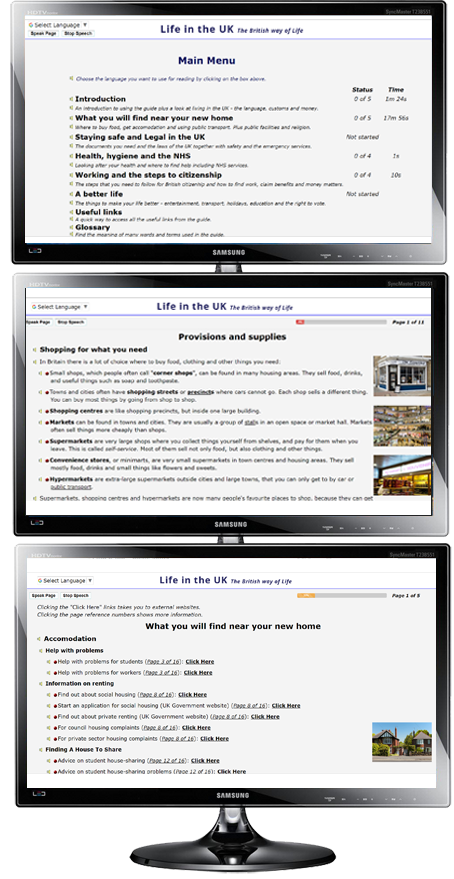 Introduction
Welcome
Your new home
Language
Customs
Money
What you will find near your new home
Provisions and supplies
Accommodation
Public transport
Facilities
Religious practice
Staying safe and Legal in the UK
Documentation
Social conduct
Drugs and the law
Safety at home
Safety outdoors
The emergency services
Health, hygiene and the NHS
Home hygiene
Nutrition and the NHS
Local medical services
Specialist treatment
Working and the steps to citizenship
Steps to citizenship
Finding work
Benefits
Banking and Money management
A Better Life
Entertainment and culture
Your own transport
Holidays and travel
Children and schooling
Further education
The right to vote
Useful Links
All the links from the guide brought together to make them easy to find.
Glossary
Words in the guide that you may not understand explained.