Find a job – step-by-step: A guide to the government's Find a job system that takes you through the steps of setting up your account and managing it. Other useful areas like covering letters and creating CVs (with templates) and searching for jobs are also covered.
 Try our Find a job Guide demo here.
You will need a code to login to use the demo, please use the contact form to request your code.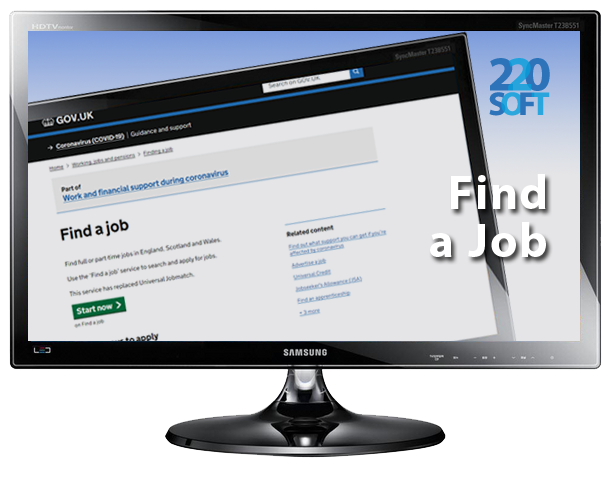 Find a job – features at a glance
The latest Find a job processes
How to create a Find a job account
Creating CVs and covering letters
Managing your account
Searching for jobs
Basic computer skills
Find a job – Guide overview and content
Find a job - Overview
Updated monthly, the Find a job guide shows users everything they need to know about the government's Find a job website together with useful help including searching for Jobs, interviews and the Skills needed while seeking employment. You'll also be shown how to write letters, fill in forms, create a CV and obtain an email account.
The guide shows you how you can follow the process at the same time as completing the actual processes online. If the "Find a job" activity is your first time on a computer, don't worry. We show you everything that you need to know.
There are lots of interactive exercises to make sure that you are well prepared to use your Jobseeker account.
Find a job - Guide content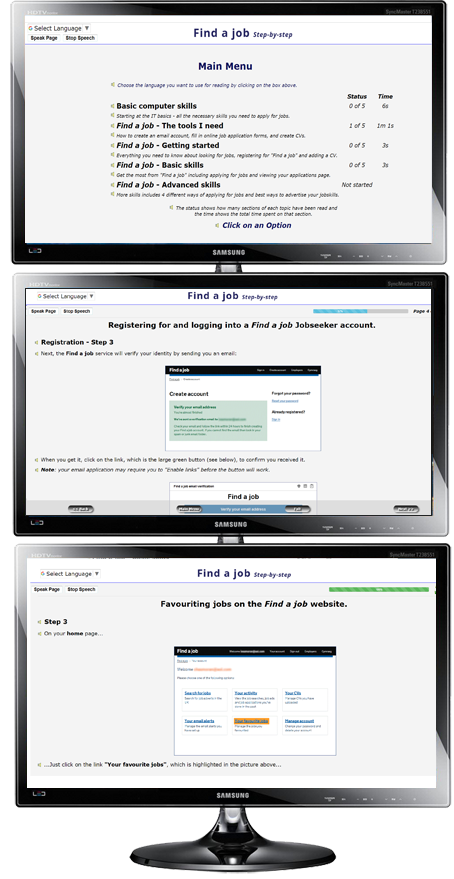 Keeping safe online.
Using a computer keyboard or touchscreen.
Using a word processor.
Using the Internet.
Completing and submitting online form
Find a job – The tools I  need
Setting up an e-mail account and using it, including attaching files.
Collecting information ready to fill in job application forms and a CV.
Creating a personal profile.
Writing a covering letter for job applications that need them.
Creating and updating a CV.

Find a job – Getting started
Looking for jobs on Find a job.
Your agreement for Find a job.
Registering for and logging into a Find a job Jobseeker account.
Adding a CV to your account
Managing your CVs and Jobseeker account details.
Find a job – Basic skills
Basic and advanced job searching from your Jobseeker account.
'Favouriting' jobs on the Find a job website.
Using the Find a job form to apply for jobs.
Reporting a job advert.
Viewing your applications page.
 Find a job – Advanced skills
The four ways of applying for jobs.
Contract work.
How to advertise a range of skills with specialised CVs, suited to different types of work.
Your activity.
Job search safety.